In Carlingford Lough & The Cooley Peninsula
Carlingford and The Cooley Peninsula is the ideal location for individuals, couples, groups and families to visit because there are so many Things to Do. Whether you are visiting for a few hours, for a day, for a weekend or a longer holiday, you can be sure that to find fabulous Things To Do for all the family.
Carlingford and The Cooley Peninsula boasts many fine accommodation options to suit every budget.
We are not in the accommodation business – we are in the bike hire business -so our guide to where you can stay is just to provide a service to our guests that wish to stay in Carlingford and surrounds and enjoy a ride along the Carlingford Lough Greenway.
We hope that you find the perfect accommodation for your stay in Carlingford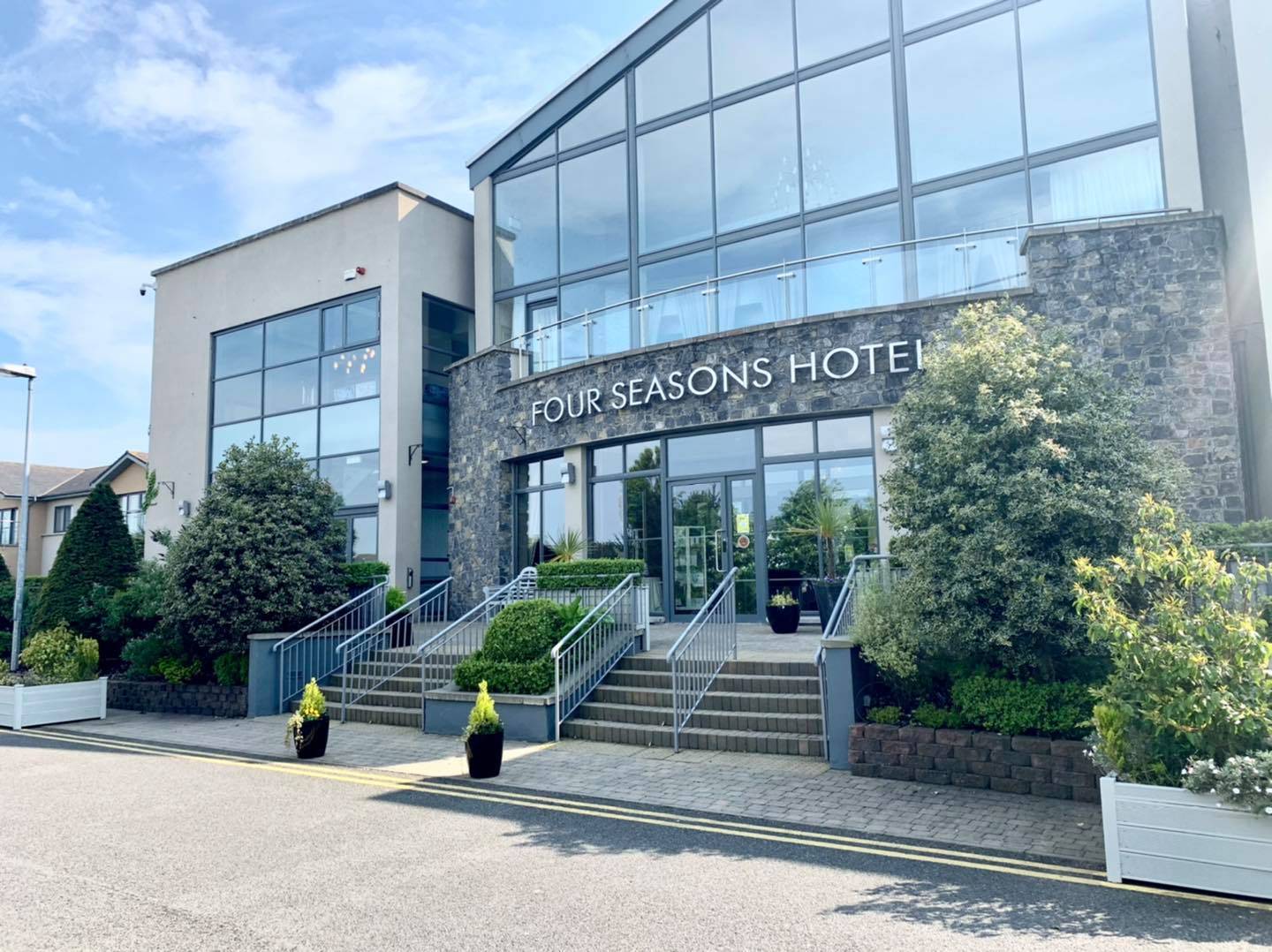 Four Seasons Hotel - Spa and Leisure Club
The Four Seasons hotel lies sheltered under Slieve Foye overlooking Carlingford Lough and only a stone's throw from the Medieval streets of Carlingford. The Hotel has recently undergone significant renovations including the fabulous new Luxe Spa, the new Thermal Wellness suite and a remodelled Lobby.
The Leisure Cub has an 18 meter swimming pool, a gym and workout rooms as well as a jacuzzi, steam room and sauna. There are a number of dining options at the Four Seasons and guests can be assured of a 4 Star experience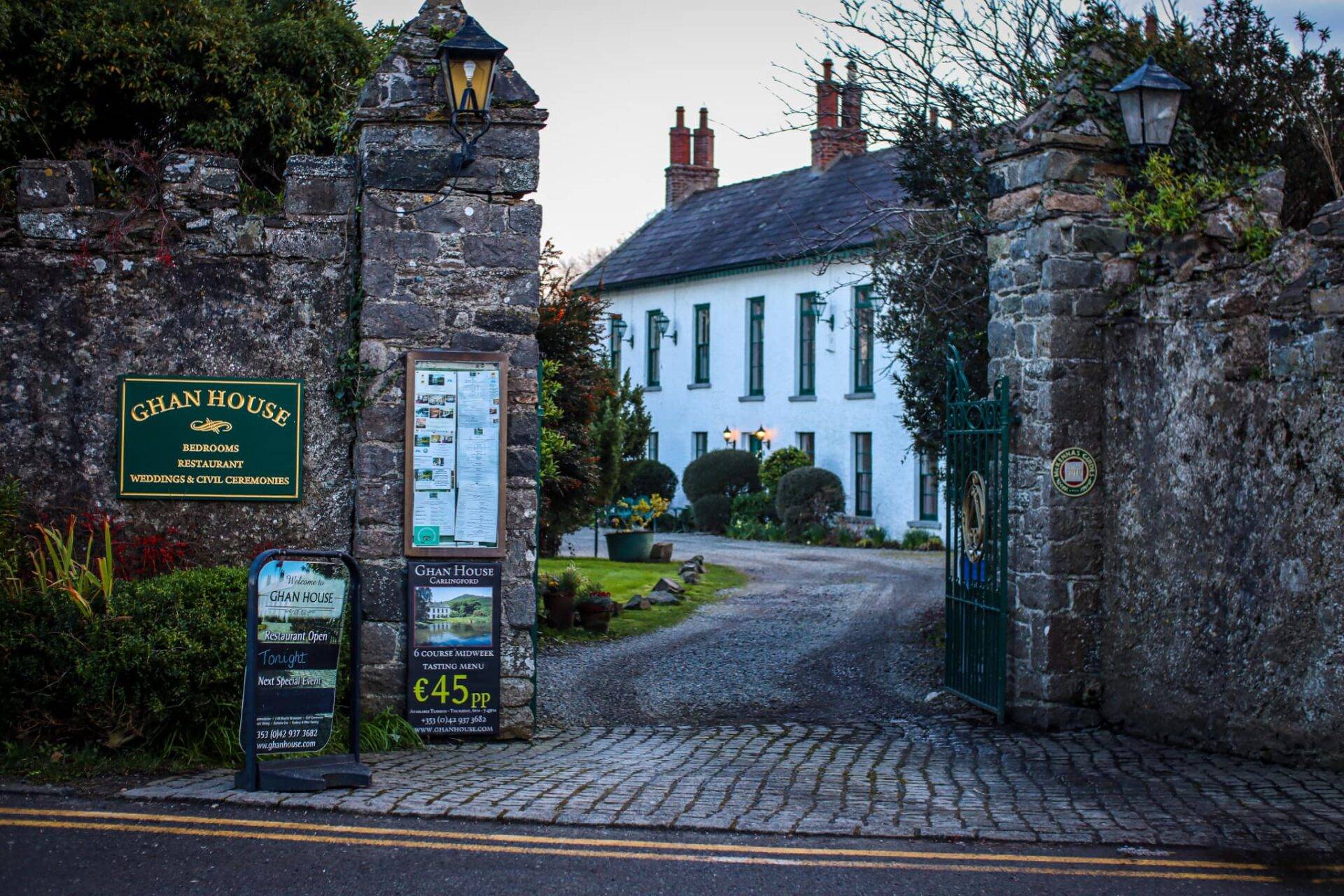 Ghan House​
Ghan House was built in 1727 and is a 4* AA rated, 2 AA Rosette fully restored, family run Georgian House, now in its 28th year of continuous business. The hotel has won many important Awards and nominations over the past decades and is one of the oldest private houses of its type in Ireland.
The Ghan House Restaurant also has won many significant awards and provides sophisticated dining in original Georgian splendour. Just 100 metres away is The Thosel, the entrance to Medieval Carlingford and to the vibrant town that boasts a plethora of places to enjoy real Irish hospitality.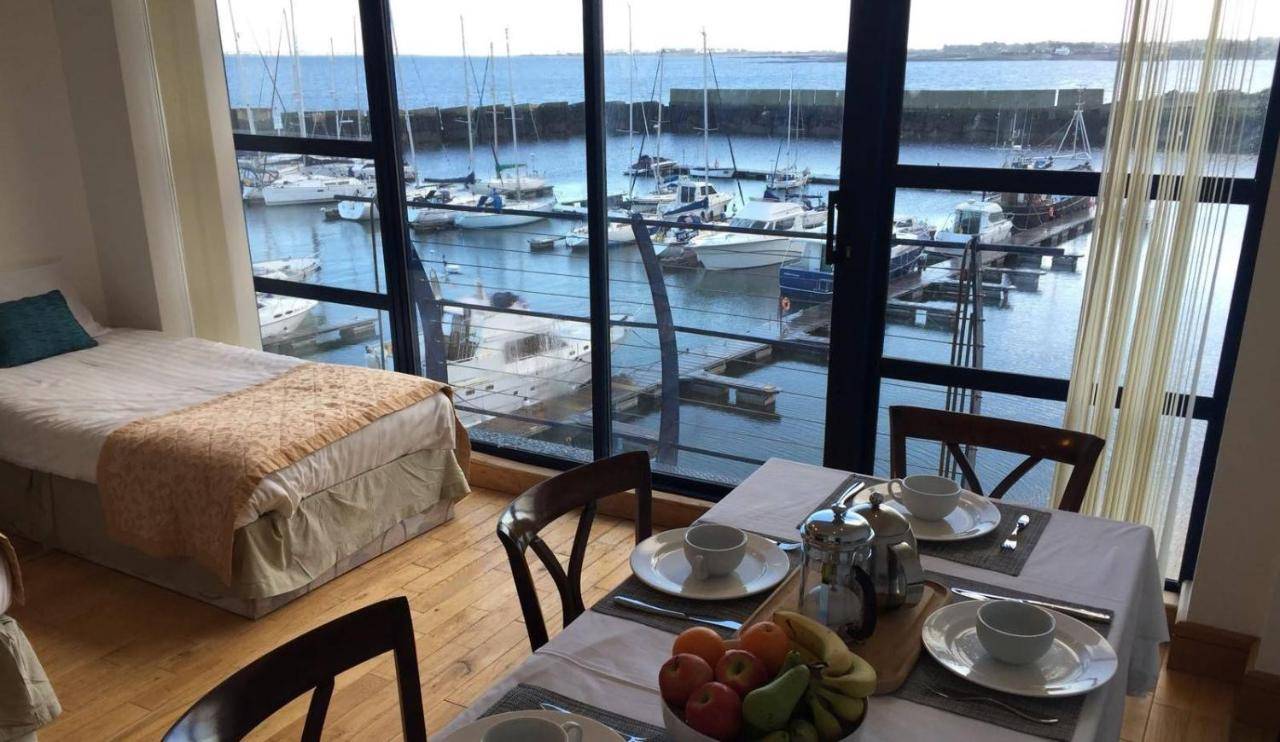 Carlingford Marina Apartments​
At Carlingford Marina, where OnYerBike is located, there are eight luxury self catering apartments overlooking The Marina and Carlingford Lough. These are available for short term let all year round. Each apartment has its own kitchen, living area and private bathroom.
In 2021, the Ground Floor apartments are having balconies added so that you can step out and enjoy the fresh sea air and the views whilst partaking of a light refreshment or two before visiting Rabelo, the amazing Bistro and Wine bar located in the Marina complex